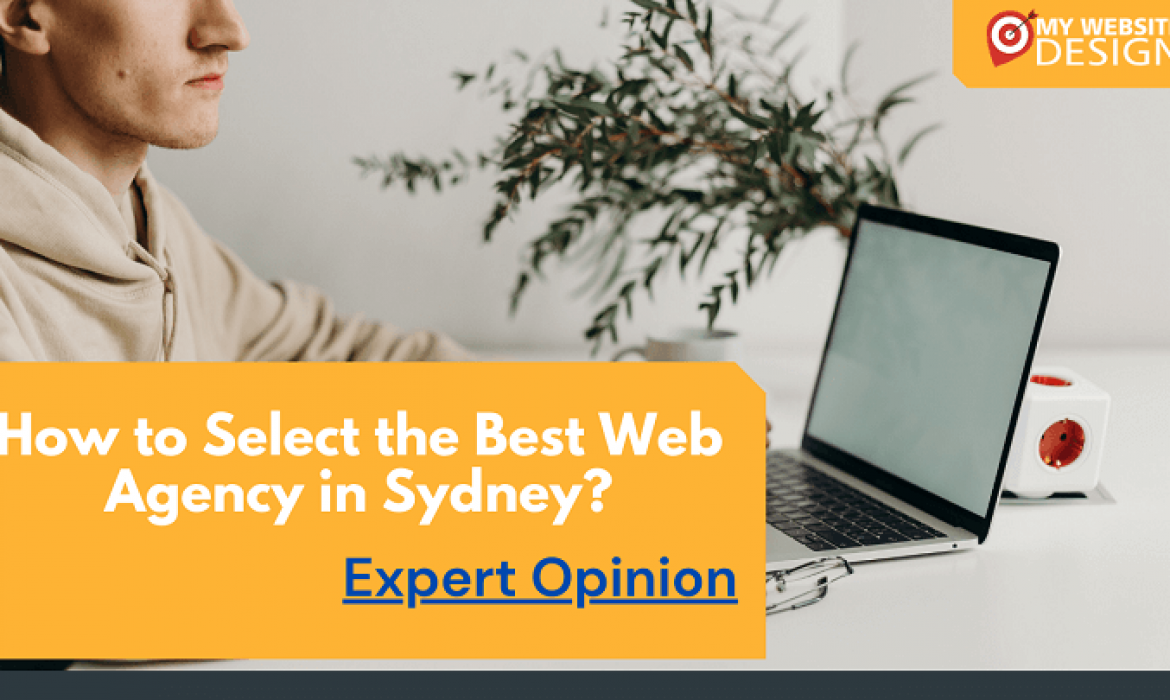 The best web agency in Sydney selection in 2021 can be pretty much challenging. At times, searching on Google may not be useful as well. Well, when you look for the best Sydney Website Designing company, you might find hundreds of results. And, if you try to observe the face value, they all are alike.
Thus, you would require to narrow down your research. Well, you can check the first 10 Best web agency in Sydney on Google search. Then, you may begin checking their portfolio in the proper manner. It is a decent start, however, it can only give you a partial picture. This is still challenging to determine what actually they can do for the improvement of your business.
Each business requires a website overhaul. All of them require a website company that will assist them along their journey. In such cases, they will positively search for reliable digital marketing websites. With the large array of alternatives, it is really tricky to pick the best one. Today, in this guide, we have placed together a guide on how to select the best web agency in Sydney. Initially, let's check out the importance of a website.
How to Select the Best Web Agency in Sydney? Expert Guide
Why is a website important for all businesses?
As the primary aspect, your website provides your prospects a destination to check out more about you. This is like placing your business on the window of a shop. Henceforth, an informative and responsive website is profoundly beneficial for any business.
What are the major things you should consider While Selecting the best web design agency in Sydney?
When you're about to select an agency for building your company website, you might be required to consider some of the potential aspects. Considering these aspects will aid you in selecting the top most digital marketing websites. We are going to discuss some of the critical aspects in this post. So, let's take a look at the aspects that require to be considered.
The relevant experience the company possesses
In the very first place, it is the most critical aspect that you have to consider. Initially, they require proven experience in website design in Sydney. The majority of the websites should involve different technical functions. Some of them contain payment gateway, client login, quote tools, and many more functionalities. Therefore, assuring that the company has proper experience in this domain will assist to improve business. You can also check their clientele for better understanding.
Secondly, trustworthy digital marketing websites would have appropriate experience in the field you work in. A few industries are niche-based, so understanding about the same is quite significant. That way your business will understand what your customers want. You will be helped in the long run. But, you don't need to place extreme emphasis on the industries. The companies do market research for collecting the required information.
What do their websites look like?
Let's get this simple as well as straightforward. If the company itself has a second-rate website, then they're not able to offer you an attractive-looking website either. Well. if they are pretending to be the web design Sydney, then they should have a well-designed as well as a responsive website. A well-designed website will also assist you in accessing all the essential information. That way you will be able to realize their potential and the company can be considered .
Processes the company is associated with
You have to determine how the company is going to control your website. It will provide you a better understanding of the design and content inputs. Likewise, this will give you a view of how much time they're going to take for building your website.
For example, at MyWebsiteDesign, we concentrate mostly on the design phase. We create a demo and present it to our customers. This shows how the website is going to look with content, logos, and pictures. This is our way of assuring our client's satisfaction. On the other hand, if any other measures are required, we take care of that as well. And this makes us Sydney's most trusted Website Design agency.
Now, let's take a glance at the queries that you might require to ask the website agencies. Getting proper answers to these queries can help you in reducing the risks.
Significant Queries you should ask the website agencies
How much the project is going to cost you?
Generally, there are two different types of contracts. The first one is hourly based and the second one is project-based. Well, if you're a startup, then you may not have a large budget. In such cases, project-based pricing would be the most suitable choice for you. Therefore, check out if the best digital marketing websites offer this pricing opportunity or not.
In addition to it, assure they provide you with final pricing before beginning the project. So that, they cannot hit you with any extra charges at the end of the project.
What is involved in the cost?
The majority of the web agency Sydney will not cover critical factors like content strategy, search engine optimization (SEO), etc in their website design packages. But, the trusted company will provide you with these services. Likewise, at MyWebsiteDesign, we offer our clients end-to-end website solutions along with search engine optimization and content marketing. We also ensure that all the requirements of our customers are met successfully. That's why we entitled by the one of the best web agency in Sydney.
How much time is required to create a website?
Well, there are always going to be certain undesirable obstacles that can delay your website completion. It should be well planned. The best web development companies will give you an expected time to complete the project. Once you get an expected time, it will be more straightforward for you to keep track.
Do the charges include both website development and designing?
Most people think when the companies say "we're going to make your website" they mean both designing as well as coding.
It is not always true. Some website development companies will only hand you over the design. Afterward, you need to hire someone else for the coding part. When you are looking for the best web design agency in Sydney, be sure both developments, as well as designing, are included in the package.
Will the website be designed based on a responsive structure?
In Google, mobile responsiveness is quite essential for getting a better ranking. And most people prefer a website that works well across all systems. Thus, you have to ensure that your website is designed based on a responsive framework.
Can I get the list of the people who are working on my website?
This is really essential to know about the people who are working on your project. If the package of your project is very low then there is a probability that no professional is working on that. You might get inexperienced developers and designers. There is also a probability of your project being outsourced overseas to the cheapest bidder. Keep in mind, your website is the online face of your brand. Therefore, be sure you get professional and skilled developers and designers. The trusted agencies should be able to give you this.
Will there be a transition system?
Your website requires a transition system. This is really crucial in controlling the traffic as well as the sales on your website. During this time, resigning is profoundly required. Thus, be sure your agreement with the chosen company includes a transition plan.
Final Words MyWebsiteDesign is the most reliable website agency located in Sydney with proven work experience in various niches. We can give you the most excellent website development and design solution at a budget-friendly price.
Hope you like our article about "How to Select the Best Web Agency in Sydney?" If you like the same do share and comment.
To know more about us, visit our website. Or give us a ring at our toll-free number for a FREE QUOTE.