Hire a Web Designer– Want to create an online face for your business? And looking for a professional web design? By the way, the primary query is, why would you require hiring a website designer in the first place? Nowadays, the majority of people create their websites on their own by using certain content management systems such as Joomla, WordPress, Drupal, etc.
But, there're still certain very good reasons for hiring a website developer:
This would save time.
You may require help with some of the more technical bits.
Well, in both cases it is really essential to understand how to locate, hire a web designer so that your project runs without any hassle. For this purpose, our blog on how to hire a web designer will go over all the important actions of doing that.
How To Hire A Web Designer in Australia? Pro Tips
Web Developer Hiring Guide – Representing Your Business
In order to hire a web developer, initially, you have to understand what exactly you're trying to achieve.
For website modifications/recreation, most commonly comes from two different sections:
Designing — It can be anything from changing the header image, or redesigning the logo to overhauling the whole website layout or combining some design effects.
Functionality/coding — For example, making adjustments to the website's management pane, custom image slider, or, combining a shopping cart.
Depending on your project requirement, you have to hire different people like web developers or web designers. Well, if you are intending to build up an entire website, you will require people for both.
Here's the most crucial part:
Well, you need to be clear about what you require and note it down in detail. Doing these will help you to:
Remove the wrong candidates — If your business description is crystal clear, you can already weed out people who aren't skilled. If you keep it vague and broad, plenty of candidates will apply to your posting as opposed to if you give proper details.
Save time upfront — If you're completely straightforward on your expectations, then your web developer will need to spend a small amount of time on the discovery method. Instead of it, they can take the right actions for your project.
Get better estimates — Understanding the scope of the work will enable the candidates to better estimate the costs as well as the time beforehand. This will also make expensive modifications less likely.
Get clarity for yourself — Printing things out is a pretty helpful practice for yourself. This helps you really think through what you're attempting to perform and makes your thoughts less unclear. That's a necessary action towards achieving them.
What Kind of Developer Do I Require?
Once you have explained all the required details of your project, it's time to think about what sorts of website developers you have to hire. The phrase "website developer" in reality covers a number of skills and job descriptions.
Web Developer vs Web Designer
Initially:
There is a major difference between a web developer and a web designer. Basically, a web designer is the one who comes up with the actual appearance of a website and makes assets such as icons, images, and many more. Their expertise is in Photoshop as well as other graphic design applications. A well-skilled graphic designer does not actually implement the site. Instead of it, they make a description of what it will appear like in the end. Someone else will create the basic website based on it.
In recent days, the majority of web designers also do a number of implementations. Those are generally referred to as web designers and their expertise involves markup languages such as CSS, HTML, and increasingly JavaScript. On the other hand, a web developer is the one who works with the code. Meaning, they will get into your website and edit files in order to make necessary modifications or make a whole site from scratch. They are also required to work with code editors as well as the other development-related utilities.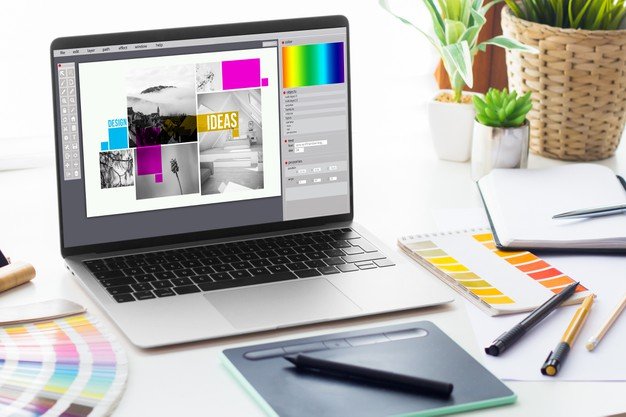 Back-End Developers VS Front-End Developers
This is also true that developers have subgroups. And among them, the most prominent are Back-End developers and Front-End Developers.
In case you aren't aware of it:
The front-end is the most important part of the website that visitors will find in their web browser. And on the other hand, the back-end is everything behind that we see. Well, it's both the place where you maintain your website and how the site interacts with your database or server.
Well, web designers and front-end developers are often the same. They work in the same languages and take care of the appearance as well as the feel of your site. Front-end developers can also signify the one who performs all the design, however, do not come up with it in the first place. Basically, there's plenty of overlap in these places.
Whereas Back-end developers are focused on how your website works. Generally, they deal with all the actions and are also involved with website speed as well as other relevant technical problems. Their skill stack incorporates PHP (particularly when you are working with WordPress), Python, Ruby on Rails, Java, and other programming languages.
Full-Stack Developer
Back-end developers and front-end developers are experts. This means that they're generally pretty good in their respective domain, however, not versed in the other one's discipline.
In other words:
Depending upon your requirements, you may need to hire two or more people (back-end developer, front-end developer, graphic designer) to achieve your site or the modifications you require. Obviously, it results in huge work hours and higher expenses. Another option to hiring a developer is to hire a generalist who can perform each and everything action smoothly, a so-named as full-stack developer. Well, these are jacks of all trades who're able to make complete websites from scratch involving design, implementation, as well as coding. While their knowledge is not always as extensive in each area as that of the specialists, they can still produce the results you desire.
Whereas full-stack developers can be pretty much expensive, and they need less coordination. Consequently, it can make the process fast and save you money.
Parting Words
This comes to the end of the how-to hire a web designer. Thanks for reading our blog. Hopefully, we have provided a sufficient amount of information so that you can hire the best person for your website. If you are looking to hire a best web designer in sydney, so you can contact us anytime. For more information, browse our website!
Read More –